We understand that these are challenging times for everyone in Southern California and that the recent COVID-19 pandemic has impacted every aspect of our lives.  During this difficult period, it can be comforting to know that if you need reliable transportation to carry out getting your essential needs, like groceries and medicine, you'll have somewhere to be able to get it.  As an essential business, designated by the state of California, our dealership is open for business and has a great selection of new Hyundai cars, hatchbacks, and SUVs, as well as an extensive used inventory, for you to choose from.  Downey Hyundai, located at 7550 Firestone Boulevard in Downey, CA, also wants you to know that we have the health and safety of all our customers as our top priority and will deliver any new or used vehicle to you within 25 miles of our dealership.
Easy, Convenient, and Safe Buying
During the COVID-19 pandemic, it is completely understandable that many Lynwood, CA drivers may not want to leave their homes.  The team at Downey Hyundai makes sure you don't have to and goes through a thorough process to make sure that your car shopping is convenient, easy, and safe.  Our staff strictly follows the Center for Disease Control's (CDC) guidelines when it comes to sanitizing and cleaning our vehicles before we deliver them.  If you are currently in need of a vehicle, Downey Hyundai is the place for you to buy, or lease, a new vehicle and have it conveniently delivered to you in a safe, efficient manner.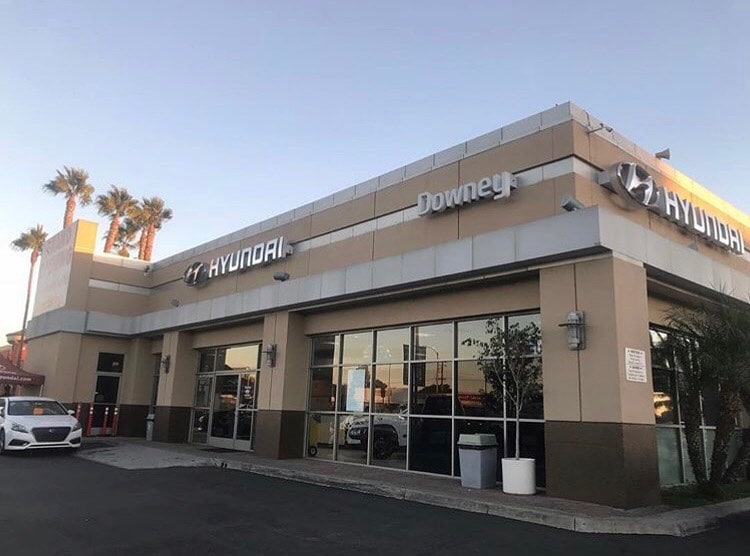 Downey Hyundai Supports Our Community
COVID-19 has brought awareness to the fact that we are all in this together.  Our dealership wants to do its part in making sure that we are here to provide reliable vehicles at a great value.  Whether you need us to deliver a vehicle to you for an at-home test drive, pick one up, or drop off your new ride, Long Beach, CA drivers can count on us.  You can count on the vehicle being delivered looking great and being completely sanitized for your protection.
Contact Us
Are you currently in need of a reliable vehicle during this difficult time and want a safe and easy car buying process?  Contact the team at Downey Hyundai, in Downey, CA, and let us help you take care of this essential need.
Make an Inquiry