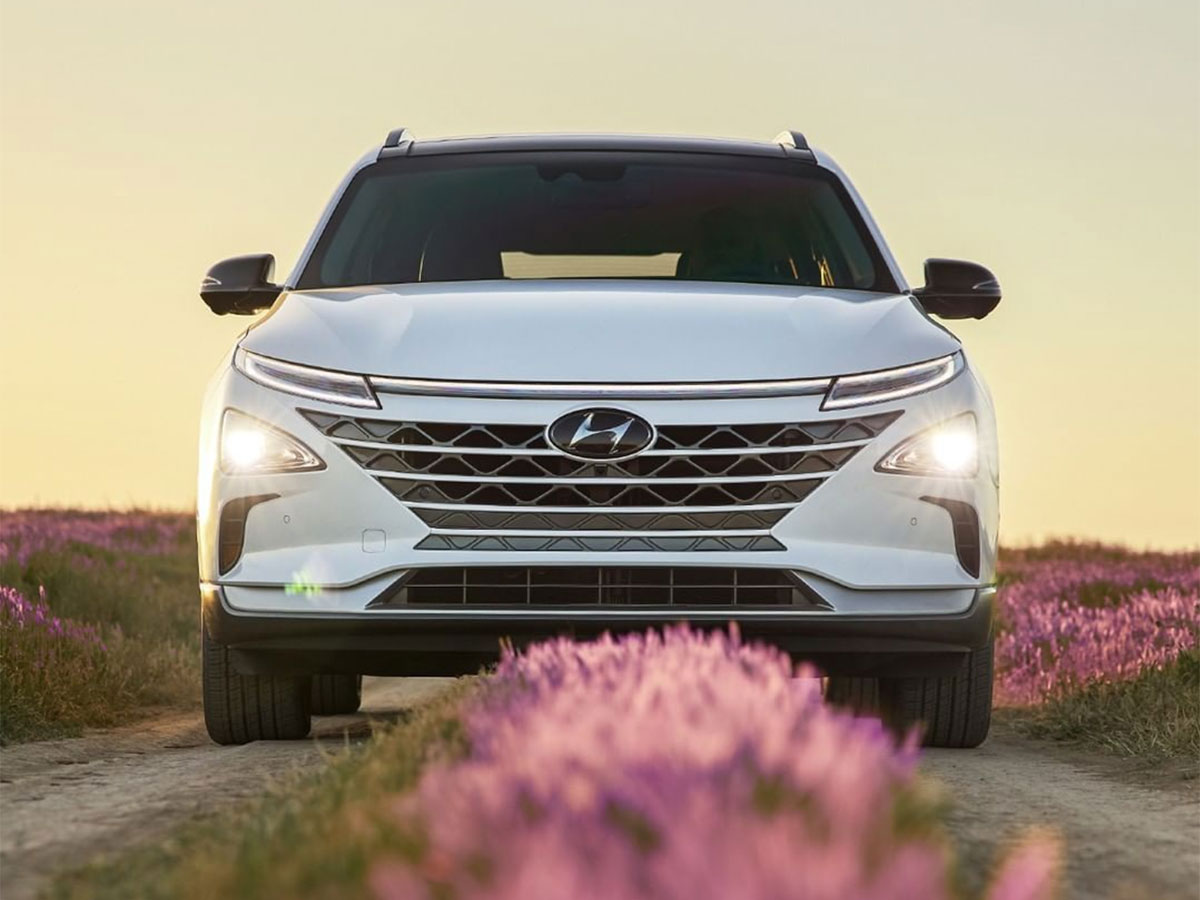 Hyundai Certified Fluids in Downey, CA
Transmission fluid and
engine coolant
are but two Hyundai certified fluids that are its lifeblood. Let either of them drop to a lower level and you're asking for a breakdown. In this age of computer-controlled engine's few drivers give these vital fluids a single thought. Fortunately, the Hyundai certified technicians at Downey Hyundai is there to not only check the transmission and coolant levels but to flush and change them when necessary. 
Engine Coolant Concerns
The engine coolant in your Hyundai Elantra, Sentra, or Santa Fe is serving the same purpose as it did in your father's and your grandfather's cars. It is absorbing the heat generated by the engine and dissipates it through the radiator. And although not everyone knows this, it also provides comfort to your passenger cabin on those chilly mornings when the temperature dips to uncomfortable levels. When you crank up the heat, the coolant takes a detour through the heat exchanger and voila you soon feel the warmer air replace the cool.
Coolant is a mix of either ethylene or propylene glycol and water. Should you have a cat or dog, the propylene glycol is the more pet-friendly choice since ethylene's sweet toxicity will prove deadly to your dog or cat, should your engine or radiator develop a leak. Thanks to the rust inhibitors in today's coolants, engines don't overheat in traffic jams as often as in those in the days of yore when it was common to see a car pulled over to the shoulder with its hood open while steam escaped into the air. 
However, today's vehicles still run the risk should the coolant be lost to an external or internal leak. It's easy enough to check coolant levels by examining the transparent coolant reservoir and making sure the fluid level is at or above the minimum or "fill" line. It's even easier to leave it up to a Downey Hyundai certified technician. And since coolant can break down over time, he can also perform a coolant flush and exchange to remove dirt and rust particles which can clog the small passageways in the engine and radiator and cause overheating.
Transmission Fluid Concerns
Transmission fluid is a slippery viscous substance that lubricates the moving components within the vehicle's transmission. It also serves as a coolant that transfers power from the engine to the transmission. Let your transmission fluid run low or its filter get clogged or dirty, and your engine will let you know by revving without your accelerating it. In auto-speak, this is known as a transmission slipping.  Should you experience this, you should schedule an appointment as soon as possible because the problem will only get worse. Although changing transmission fluid is a scheduled maintenance item, transmission issues can arise at any time, especially on high-mileage vehicles.
If you're a Hyundai owner in Downey. Norwalk, Lynwood, or any of the other surrounding Southern California communities, any of the service advisors at Downey Hyundai will be glad to answer any of your maintenance questions while the technicians use Downey's state-of-the-art equipment to ensure your engine is running at peak performance.
Service Hours
Monday

7:00AM-6:00PM

Tuesday

7:00AM-6:00PM

Wednesday

7:00AM-6:00PM

Thursday

7:00AM-6:00PM

Friday

7:00AM-6:00PM

Saturday

8:00AM-4:00PM

Sunday

Closed