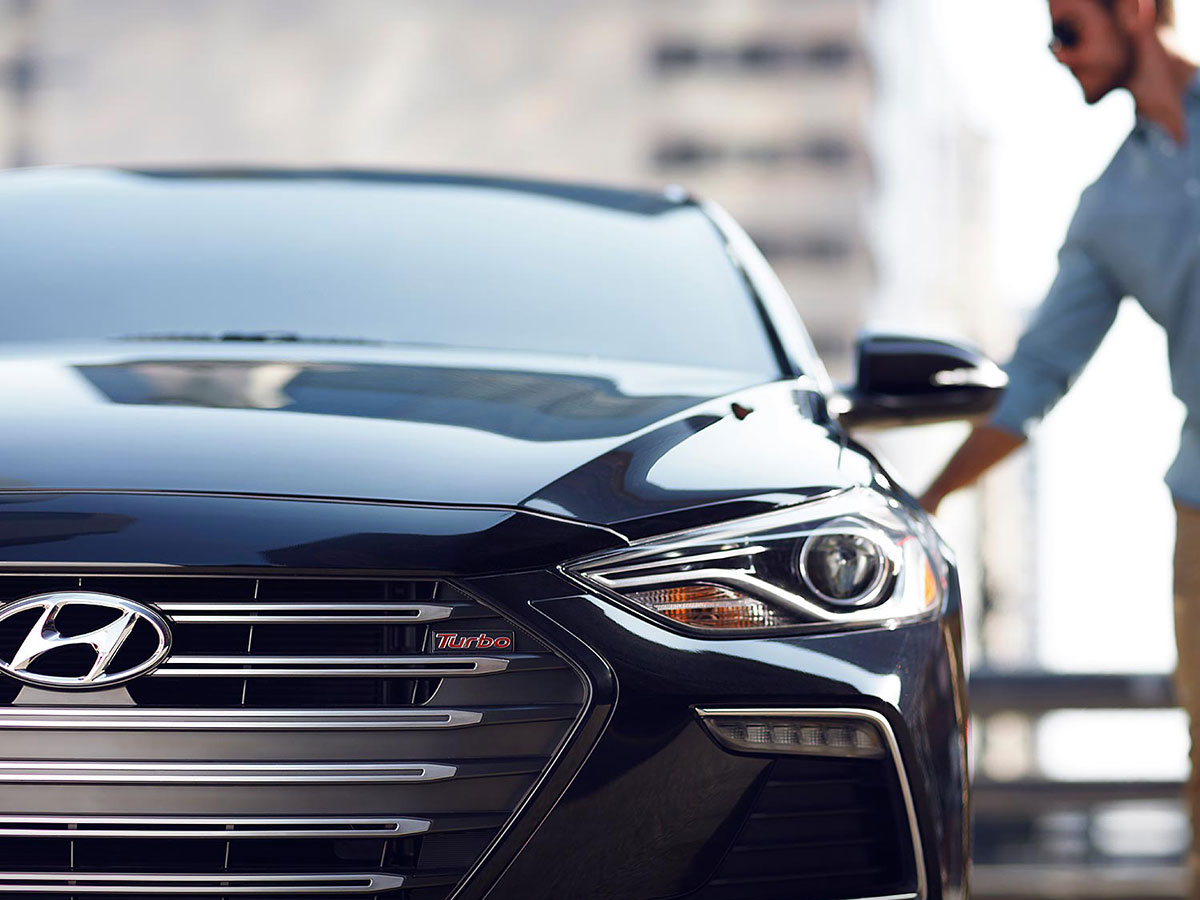 Certified Parts vs. Aftermarket Parts
Certified parts are guaranteed to fit your vehicle because they are the same as the original parts on your car, truck or SUV.

Aftermarket parts

are made to be a sort of universal fit for several vehicles and they may need extra parts to make them fit your vehicles, such as extra mounting brackets or the addition of longer hoses. It takes extra time for aftermarket parts to be put on your car, they are less expensive than OEM parts at times but are an inferior product that

may require additional pieces and additional charges

.


Why Should I Choose an OEM Certified Dealership?
OEM certified dealerships use OEM parts on your Hyundai vehicle for simple items like oil filters to any other part needed from the front to the rear of your car. OEM certified repair shops only hire technicians that are certified by Hyundai after many hours of rigorous training. OEM certification can be expensive, so you know that the dealership paid some money to be certified, and they will be your best bet for any general maintenance or repairs that you may need. OEM certified dealerships also maintain a large stock of inventory, for quick and efficient repairs and replacements.
Certified Parts are the Highest Standard
The auto industry is an ever-changing market with new models, makes and new technology added to vehicles every year. Certified auto shops stay on top of all the new information diligently, so they are the best source for your Hyundai needs of all types. The auto repair industry is striving to meet higher standards in safety, quality, and environmentally friendly options. These items can only be achieved with certified parts for replacements.
Certified Hyundai Parts in Downey, CA
Auto repair shops are not all the same. You should always trust a certified dealership for all of your Hyundai needs. Certified dealerships will carry parts from the manufacturer that are guaranteed to fit and to be long-lasting.
You should only trust a professional dealership that is certified, has certified technicians and uses certified parts, such as Downey Hyundai. We have the most innovative state-of-the-art equipment in our shops in Downey, Norwalk and Lynwood, CA to serve you in the best manner. You can take advantage of our express service while you wait in our comfortable waiting room. We will get your service, maintenance or repairs done in a short time and use only certified Hyundai parts to get you back on the road safely and in a short time.
Service Hours
Monday

7:00AM-6:00PM

Tuesday

7:00AM-6:00PM

Wednesday

7:00AM-6:00PM

Thursday

7:00AM-6:00PM

Friday

7:00AM-6:00PM

Saturday

7:00AM-3:00PM

Sunday

Closed