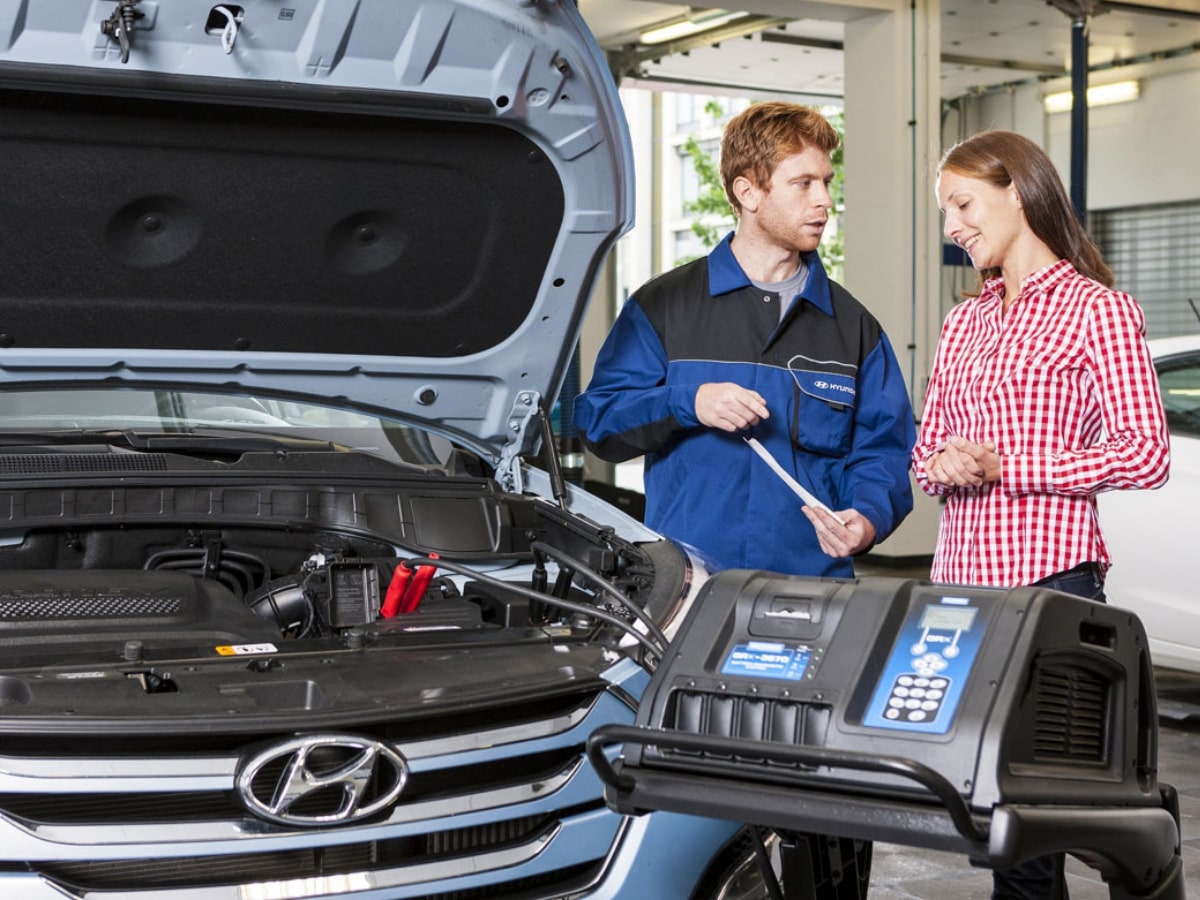 Technician Training
It takes a lot of classes and hands-on work to become a certified auto technician. They must pass a certification test, have two years of on the job training or one year of training in addition to a two-year degree in automotive repair. Certified technicians are held to the highest standards in their line of work and they are accountable for it. They must have ongoing education to keep up with the ever-changing economy and vehicles with new and improved performance and technologies. In addition, a certified technician must re-test every 5 years to retain their certification.
Hyundai Certified Technicians
The simplest manner to find a Hyundai certified technician is to inquire about a certified dealership. Certified dealerships will only hire the best of the best for technicians. A certified dealership generally only hires certified technicians and uses certified original parts for the best outcome in any auto situation. They realize that along with all the extensive knowledge obtained in training that this employee will know your vehicle by heart from the front to the rear. A simple shade tree mechanic is rare to find these days, as technological advances in the auto industry are beyond their scope of knowledge. Certified dealerships also have the newest tools to take care of your care expertly and quickly.
Hyundai Technicians in Downey, CA
Choosing a non-certified technician can run into a lot of problems. He will not have your parts on hand at all times but will need to order them and wait for them to come in before doing your service. This is very inefficient and it wastes your time. A non-certified technician or mechanic may order aftermarket parts that don't fit as they should. This makes it possible for him to make a retrofit for it to fit and he may not even have the specialized tools he needs to do so. This can waste your time and your money on repairs or services that are not up to the standards of a certified dealership. 
When you choose Downey Hyundai for any type of maintenance or service, you can rest assured that we only use certified technicians in our shops. We have a great selection of genuine Hyundai parts in stock to fit your vehicle so there is no waiting for them to be ordered. You can take advantage of our express service at any of our three locations in Downey, Norwalk and Lynwood, CA.
Service Hours
Monday

7:00AM-7:00PM

Tuesday

7:00AM-7:00PM

Wednesday

7:00AM-7:00PM

Thursday

7:00AM-7:00PM

Friday

7:00AM-7:00PM

Saturday

8:00AM-5:00PM

Sunday

Closed