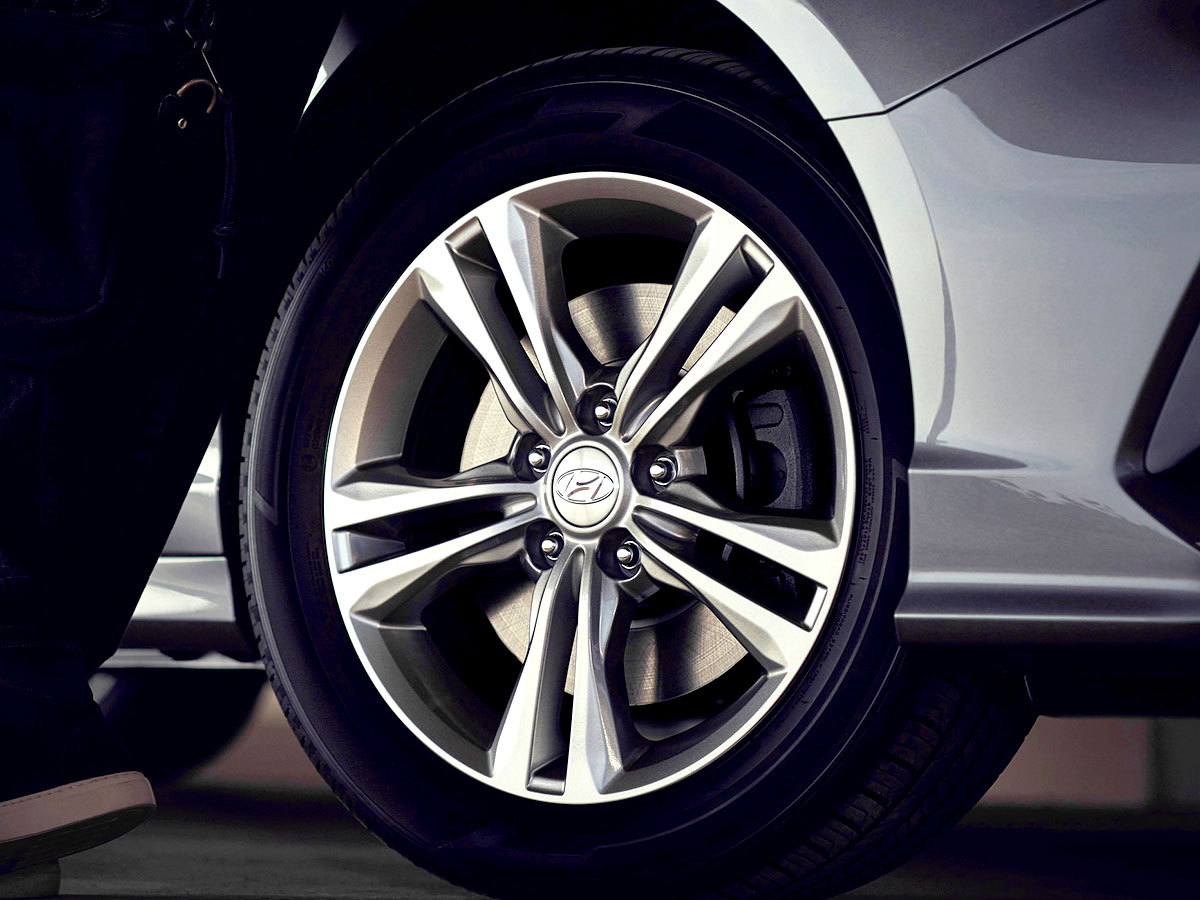 Two and Four-Wheel Alignment
The moving parts of the alignment are intended to relieve the stress caused by the car's weight and highway speeds. If there were no moving parts, you would feel every tiny bump in the road, even slight things like a manhole cover or weather drain plate. Because of that stress, the moving parts eventually get jarred out of place after a certain amount of time.
Knowing this to be the case, the manufacturer intentionally designs the car in a way which it is easy for a professional technician with the right tools to adjust so you can get back on the road without further worries.
What Happens if the Vehicle Isn't Properly Aligned
The first symptom of the alignment becoming compromised is the vehicle will naturally want to
veer either right or left when driving down a straight patch of road
. As it gets worse, such a concept can become a real nuisance rather than a mild inconvenience. What also happens which you won't notice immediately is the
tires will wear out unevenly
, meaning they'll have to be replaced sooner than expected. There's no reason for that extra expense, not when you consider the price of an
alignment service
is much less than having to buy new tires.
Hyundai Service & Maintenance near Norwalk, CA
The owner's manual that comes with every Hyundai vehicle includes a detailed list of what maintenance needs to be performed, and when. When your car is scheduled for an alignment service, you can expect a few things to happen at the shop. The car is going to be parked over the lift, which will be adjusted to pick up the entire car so the technician can work on the underside comfortably and safely. One of our technicians will then bring out a few precision specialty tools to measure how the wheels are aligned, both to themselves and the car's frame and body. There is position measurement in terms of where they sit front to back inside the wheel well, how far in and out they are placed, and the angle at which the tires meet the road. The technician will measure and adjust them to the correct position.

Certified Hyundai Services & Parts near Norwalk, CA
For alignment service or any other repairs that come up or scheduled maintenance, with today's cars, it's always best to go to a reliable local dealer. Our professionally trained technicians are friendly and knowledgeable. Each technician is prepared to conduct any work your car needs.
So these next time you need your wheels aligned, or an oil change in Norwalk, make the short trip to Downey Hyundai.
Service Hours
Monday

7:00AM-7:00PM

Tuesday

7:00AM-7:00PM

Wednesday

7:00AM-7:00PM

Thursday

7:00AM-7:00PM

Friday

7:00AM-7:00PM

Saturday

8:00AM-5:00PM

Sunday

Closed