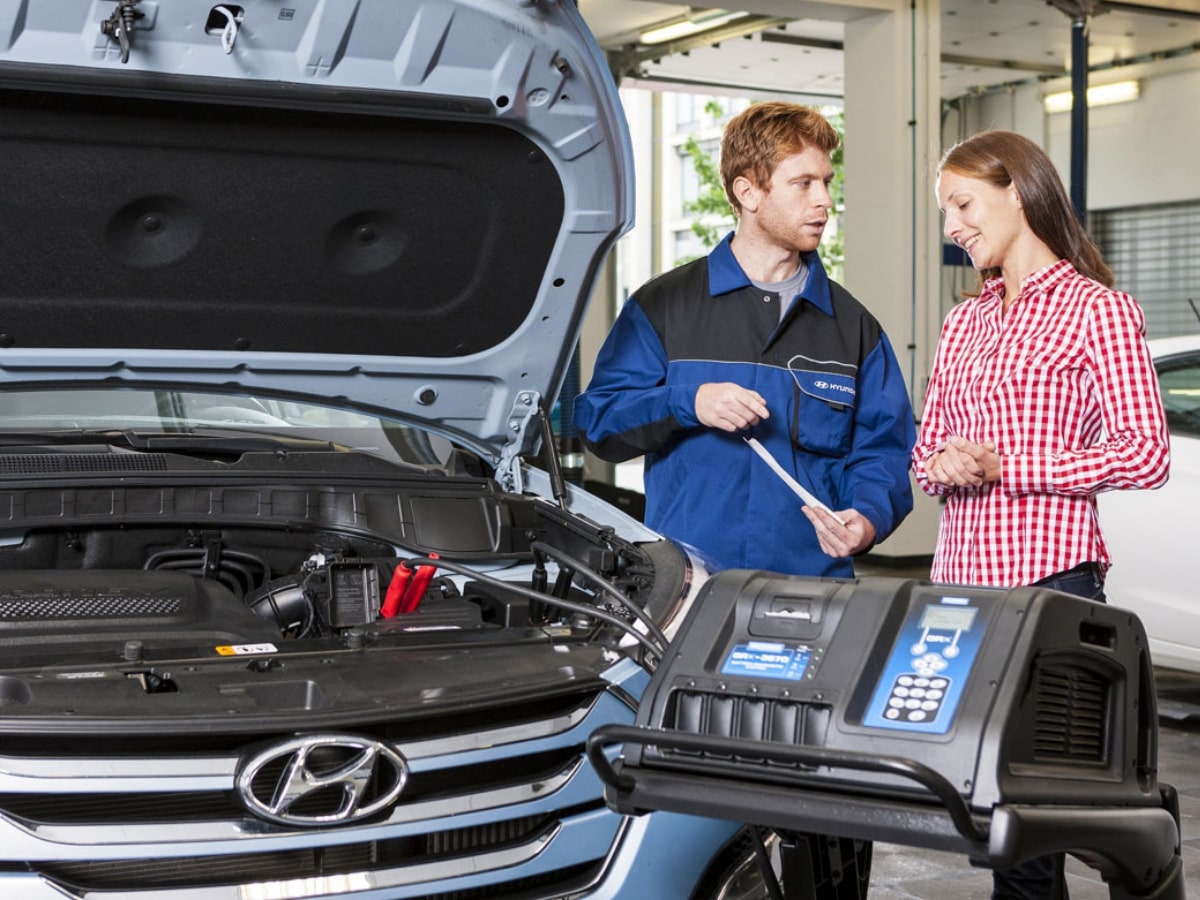 New Car Batteries for Sale
Car batteries get old and need to be replaced occasionally. They have a finite number of charges before they become inefficient, or if they are completely drained they will likely never work properly again. Several issues can lead to such a case in which the battery dies before expected.
The most obvious and well-known cause is simply forgetting to turn off the lights when parked. Other causes can be leaving the radio on, having the alarm set off when you aren't around to turn it off, or having a bad starter which requires more energy to get the engine running.
Inspecting an Oil Batter
If the old battery isn't replaced, it will continue to get worse, eventually failing to start the car. At that point, the car will require a jump start from an exterior source, either another vehicle or a specialty jumper tool with its battery. Eventually, the battery will become so worn out it simply won't work but just be a dead spot in the system, meaning the car won't start even with a jump.
Car Battery Inspections, Tests, and Replacement near Norwalk, CA
If your car has trouble starting or seems to be acting erratically when running electrical systems, you may have an issue with the battery. It isn't out of the ordinary, batteries are intended to be replaced from time to time, it's a normal part of car maintenance to change the battery. Essentially, when such signs become apparent a technician will hook up a tester to the battery to determine whether the actual battery is dead, or if there might be a problem with the alternator, or if there may be a bad connection in the system. Assuming the problem is the battery itself, it doesn't take much to remove the old one and install a new one.

Hyundai Authorized Dealer, OEM Parts, and more
For battery replacement and other maintenance or repair work, it's always a good idea to take the care to an authorized dealer such as Downey Hyundai. We are located just 6 miles from Norwalk! We will be aware of any warranty or recall information which might apply to your car, and the trained technicians will know if there are any common problems which lead to premature battery failure, and how to correct them according to the manufacturer's specifications.
Service Hours
Monday

7:00AM-7:00PM

Tuesday

7:00AM-7:00PM

Wednesday

7:00AM-7:00PM

Thursday

7:00AM-7:00PM

Friday

7:00AM-7:00PM

Saturday

8:00AM-5:00PM

Sunday

Closed