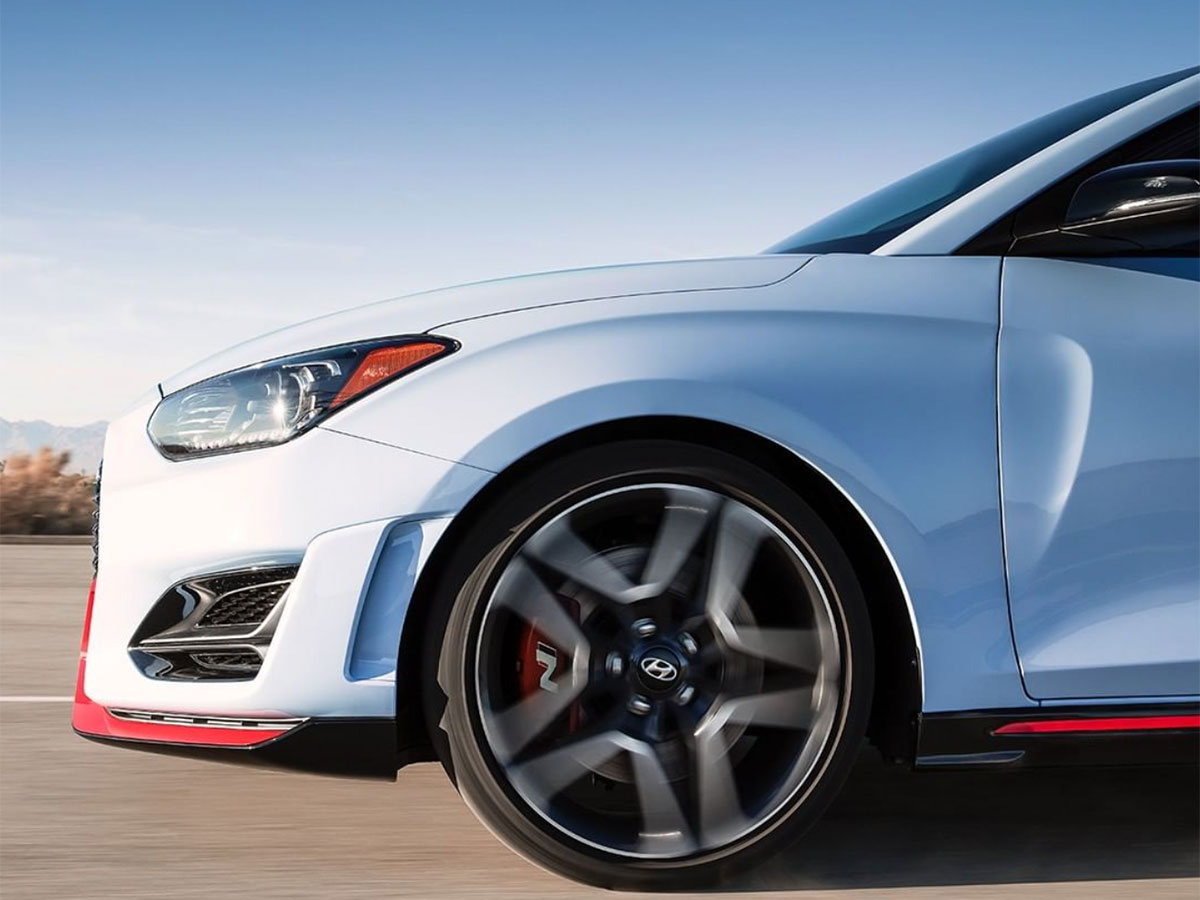 Tire Maintenance & Repairs
When discussing routine tire maintenance, it means to have them balanced and rotated. Balancing the tires means applying weight to the outer wheel rims to assure they spin evenly, as they won't rotate as intended if one side of the circle is heavier than the opposite side. By rotating the tires, it switches the position of each tire between the front and back and driver or passenger side. That allows the tires to wear evenly by distributing the weight of the car evenly and allowing for the turning pattern you prefer.
Let Our Hyundai Tire Experts Take Car of Your All Your Tire Needs
If the tires aren't rotated and balanced according to the manufacturer's instructions, it's not going to make the car unsafe to drive or less efficient in any way, other than as the tires wear down they won't do so evenly. When that happens, it means the tread will wear down in one place instead of spreading the wear across the entire tire, so they'll have to be replaced before they should need to be. If at such time they aren't replaced, the car will be unsafe to drive and you'll be more likely to have a flat tire while driving. Additionally, when it comes time for a safety inspection the car won't pass and you'll be required to buy new tires anyway.
Tire Sales and Services near Norwalk, CA
A Hyundai model of car is the same as others in the broad sense of overall design and function of the vehicle. As such, a Hyundai requires regular maintenance and routine scheduled service. The tires are one aspect of a vehicle that was designed to wear down over time. Although the tires will eventually need to be replaced, they will last longer if cared for over the years. Care for tires involves driving appropriately without putting a heavier strain on the tires than regular driving does, and taking the vehicle in for professional maintenance at the appropriate times based on the amount of mileage the car has been driven for.

Downy Hyundai is Located Just 6 Miles from Norwalk, CA
Although there are plenty of great tire stores around which can replace or conduct maintenance on your tires when needed, it's always a better idea to go straight to the local dealership. Downey Hyundai just 6 miles from Norwalk is just such a dealership with trained technicians who understand how and why the car works, and are aware of any recalls or warranties which may apply to your vehicle.
Service Hours
Monday

7:00AM-6:00PM

Tuesday

7:00AM-6:00PM

Wednesday

7:00AM-6:00PM

Thursday

7:00AM-6:00PM

Friday

7:00AM-6:00PM

Saturday

7:00AM-3:00PM

Sunday

Closed